Apple announces WWDC 2014 "Write the code. Change the World."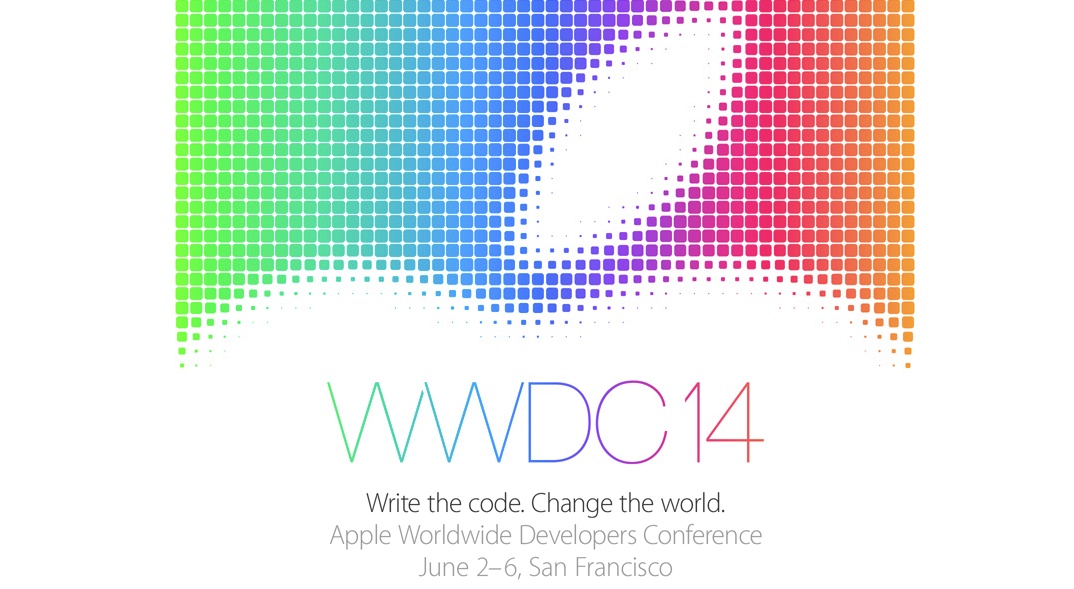 Apple has sent out emails to developers over night announcing that this years World Wide Developers Conference (WWDC) will be held from June 2 through June 6 at San Francisco's Moscone West.
This year though to try and make tickets sales more even, Apple is inviting developers to register to be part of a lottery.
"The opportunity to buy tickets to WWDC 2014 will be offered by random selection. Register by Monday, April 7 at 10:00 a.m. PDT for your chance to attend. We will let you know your status by email on Monday, April 7 at 5:00 p.m. PDT."
Apple will almost certainly introduce iOS 8 and I think a fresh UI for OSX but as for what else - let the speculation begin!