Everything you need to know about today's release of iOS 7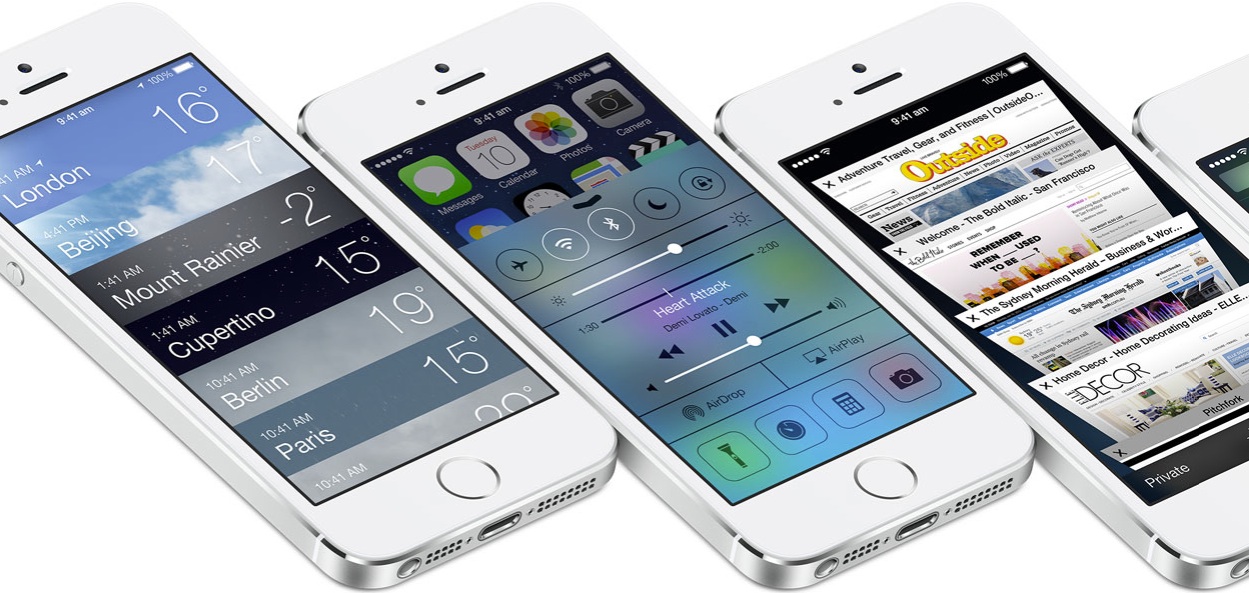 Apple has released it's brand new operating system for your iPhone, iPad and iPod Touch today and it's radically different from anything that's come before it. Updating is simple, just open your settings app, tap on general and then software update.
New Design The first thing you'll notice is the brand new flatter and simpler design based on 3 distinct and layers which help create depth establish order. Everything from the new backgrounds to the apps that come bundled have been redesigned to be more elegant and beautiful. No more ugly linen textures, no more buttons or bars. Nothing has been added just for the sake of decoration. The whole system is now unobtrusive and has been designed to let you focus on what you doing.
Features iOS 7 is packed full of new features, here are the top 10:
Control Centre - Swiping up from the bottom of your screen will now bring up Control Centre for quick access to your most used controls even a torch.
Notification Centre - Swiping down from the top now shows you a redesigned Notification Centre including a fantastic Today view displaying upcoming appointments and even how long it will take you to commute to work!
Weather - The weather app has been redesigned and is now full screen with beautiful animations.
Multitasking - Double tapping the home button shows you a new multitasking view displaying all your open apps as cards. Swipe up on one to close it.
Camera - The Camera app now features inbuilt filters and and an easier way to navigate between video, photo, panorama and now square.
Photos - The Photos app now bundles your photos into collections making it much easier and much more enjoyable to go through your memories.
AirDrop - Finally Apple has made it easy to share photos or documents. Just tap the new share button and you can then send files via AirDrop to anyone near you with it enabled.
Safari - The new unified address bar makes searching a breeze and disappears until you scroll to reveal it. There is also a new tab view which is a pleasure to use.
Siri - She has a new look and can do more, like check Twitter, Wikipedia or Bing for you.
Search - Search is now available from any home screen, just pull down and it will appear.
Still not convinced? Check out the video below and let us know your thoughts of iOS 7.
http://youtu.be/F0ErUMeT7uE